Resistencias Calor Industrial - RCI
In our facilities we combine all business facets:
Management, Administration, Marketing, Production and Research.
The warmth of relations that occur within our workplace fosters a very beneficial work climate.
Modern facilities and adapted to new technologies and constantly evolving to offer the best service to our customers.
Our purpose is to improve every day. A vocation that permeates all areas of our business, and we spend the character and effort of a great team with a clear focus: customer satisfaction.
We combine experience, professionalism and desire to excel for the sole purpose of advancing our commitment to quality and service you require.
We achieved the recognition that guarantees good work of those who make RCI and we gives encouragement to follow the path of offering high quality standards in all our services and products. Because…Quality brings us closer.
The label UNE-EN-ISO-9001: 2015, got the November 25, 2002, is the certificate that provides the prestigious entity BVQI (Bureau Veritas Quality International) to RCI. Action reaffirms history of 25 years dedicated to provide quality and obtaining corroborating previous awards such as the UNE-EN-ISO-9002: 1994.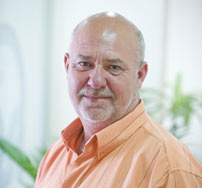 Francisco Sánchez
Management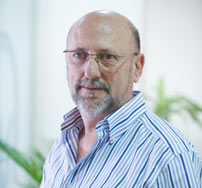 Francisco Sánchez
Management
La Dirección de R. C. I., S.L. define el siguiente compromiso en materia de Calidad:
La empresa RESISTENCIAS CALOR INDUSTRIAL, S.L., desde su constitución en 1991 ha prestado sus servicios en el mercado de los suministros de material eléctrico, bajo especificaciones del cliente, ofreciendo siempre como argumento prioritario en su oferta su seriedad y su calidad de servicio.
Al fabricar las resistencias eléctricas somos conscientes que la Calidad consiste en satisfacer los requisitos de los clientes respecto a los planos y especificaciones, así como dentro del plazo acordado, observando cuidadosamente el cumplimiento de las disposiciones técnico-reglamentarias que sean aplicables a nuestro producto.
Los clientes de R. C. I., S.L., al escogernos, están seguros de encontrar una fiabilidad de respuesta desde el primer contacto hasta el suministro de las piezas solicitadas, con la seguridad de adquirir un producto con una calidad que satisface plenamente sus expectativas y a un coste razonable.
El propósito de la política de calidad de nuestra empresa es consolidar esta realidad, mejorando siempre el servicio y la atención a los requerimientos de nuestros clientes.
Sólo se puede conseguir con total responsabilidad, implicación y formación continuada de cada miembro de esta empresa, comenzando por la Dirección con sus decisiones al respecto.
IMPROVING EVERY DAY. A VOCATION, THAT PERMEATES OUR COMPANY AND TO THAT WE SPEND A GREAT EFFORT OF A GREAT TEAM WITH A SINGLE FOCUS: